News and Rumors About the Hobby!
Compiled and reported by Gabby Johnson.
If YOU have heard some interesting tidbits, pass them on to Gabby.. Of course.. He woudn't tell a soul!
---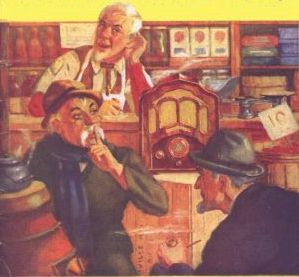 July 1,2006


July 1, 2006: oldradios.com is being updated!.. Please bear with us as we start to revamp the website, and build it out some more.. Please let me know about problems that you experience. Thanks!

---
Copyright © 2001-2006 oldradios, All Rights Reserved. - Use this link to contact me