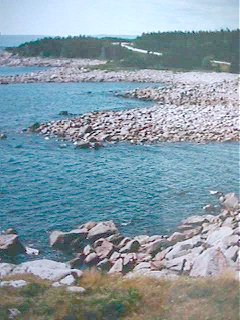 Touring the
Cabot Trail
The Cabot Trail is a circular drive along the ocean and mountains in Cape Breton, Nova Scotia. The road winds along the sides of the mountains, and provides some of the most breathtaking panoramic views of my trip. I did this on my third day, and I decided that I had driven enough.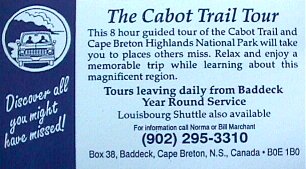 I found a tour which allowed me to see the entire trail (over 200 miles) with at least ten stops. The tour company I used was Bannocburn Tours by Norma and Bill Marchant. The tour lasted approximately 8 hours, and starts from Baddeck. If you stay in one of the accomodations in the area, they will pich you up and drop you off. The cost when I went was $52CDN which included all but lunch. This was probably the best bargain I found in Canada! Bill drove, and showed us many sections off the Cabot trail that most people miss. Having lived in the area for 7-8 years, they have a great knowledge of the area, and are well known by many people we encountered. I would highly recommend that you take advantage of this tour if you should travel to see the Cabot Trail!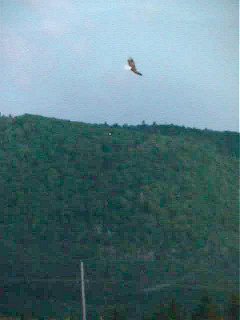 During our tour, we had opportunities to see bald eagles in flight. Some of these photographs are digital photos of film photos. Unfortunately, my film camera had a leak in the back, and many of my photos were destroyed. These are a few of the views that were afforded. Needless to say, it was a wonderful way to spend the day!


The following photographs are at least 20 times more beautiful in person... This is an exceptional area rich in natural beauty.. When tele-commuting reaches full reality, this would not be a bad place to hand one's hat!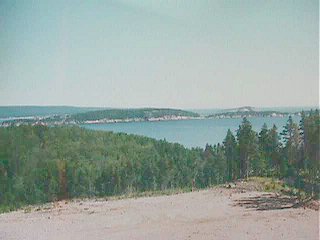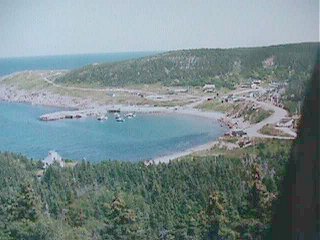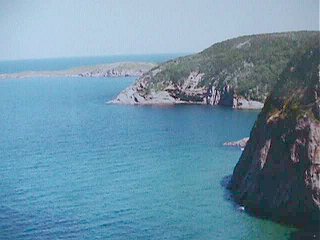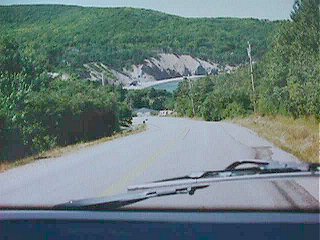 ---
Copyright © 1996-2006 oldradios, All Rights Reserved. - Use this link to contact me